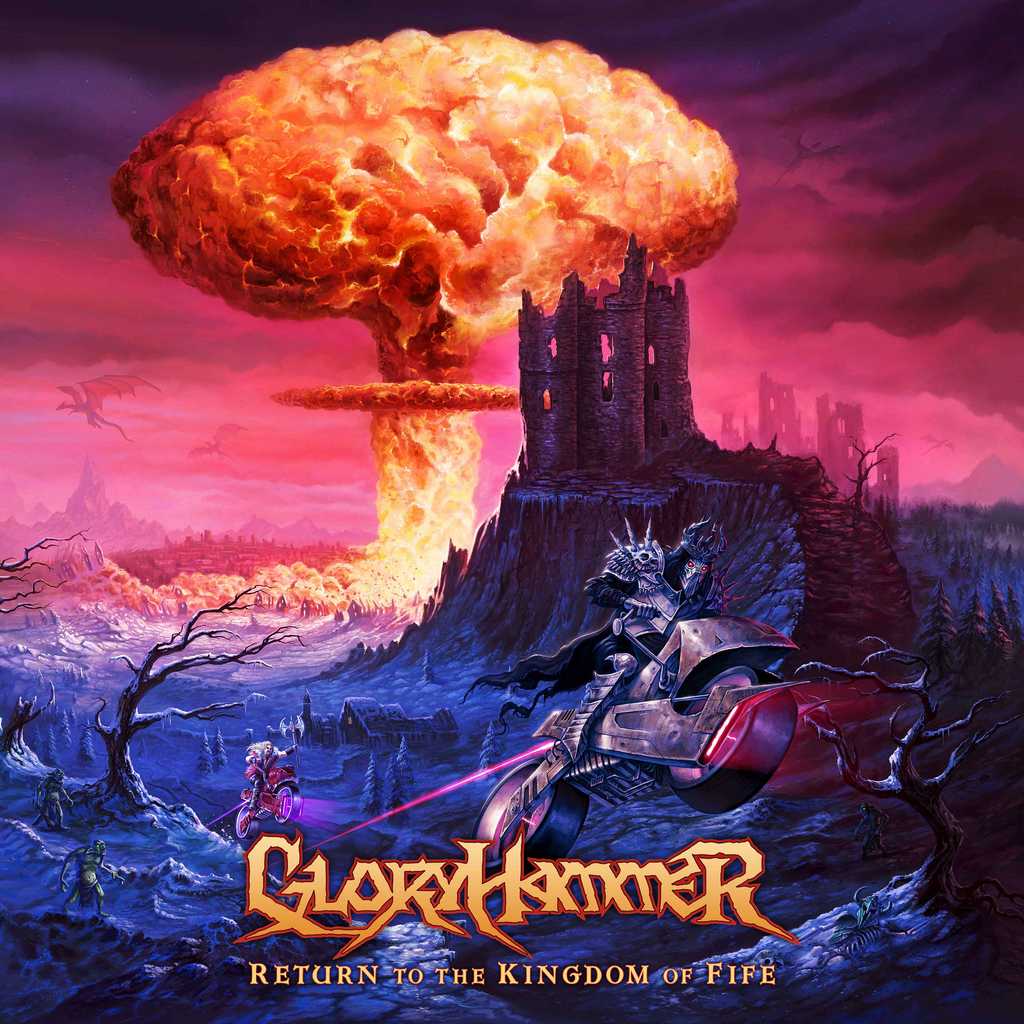 Die schottisch-schweizerische Power-Metal -Band GLORYHAMMER sorgte gerade am Beginn ihrer musikalischen Laufbahn für so einige Verwirrung und auch für reichlich Kopfschütteln und das nicht nur im positiven Sinn in der harten Musikszene.
Denn mit gewagten, vollkommen absichtlich überspitzen Songtexten von Goblins, mächtigen Hämmern und Weltraumreisenden, schottischen Prinzen, verkünstelten Fantasy Kostümen und Shows trafen sie nicht sofort und immer den Geschmack der Metal Gemeinde, die anfangs nicht so genau wusste, wo sie diese Band einordnen sollte.
Doch in der Zwischenzeit hat sich die Band eine große und treue Anhängerschaft erspielt und sich auch durch das Touren mit Bands wie u. a. mit Stratovarius, Blind Guardian oder Hammerfall und auch bei vielen Festival-Auftritten in den letzten Jahren eine wachsende Beliebtheit und Fanbase mit ihrer ganz eigenen Interpretation des melodischen Power-Metal, der hin und wieder auch an die frühen Werke von u. a. Rhapsody erinnert.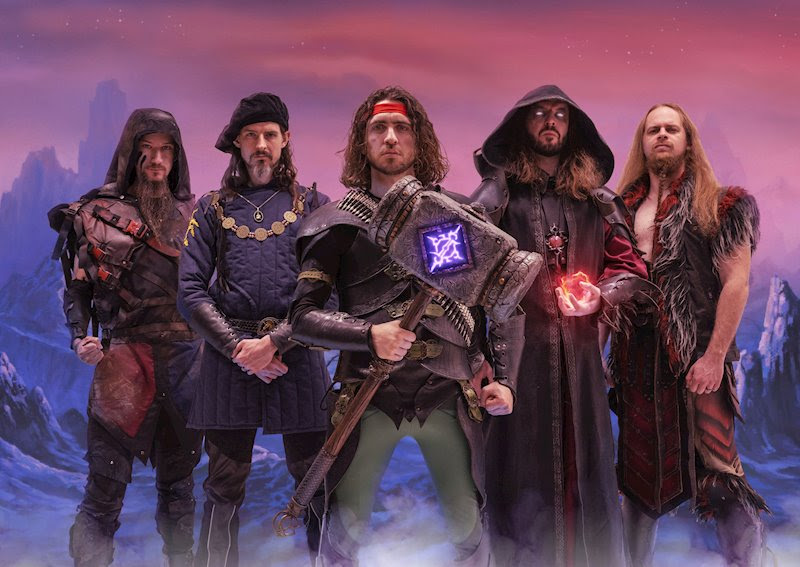 Nach der Trennung von Sänger und Mitbegründer Thomas Winkler, sah es kurz so aus, als würde die Band zerbrechen, doch mit dem zyprischen Sänger und Neuzugang in der Band Sozos Michael, der bereits in der Vergangenheit bei den Bands wie Planeswalker, Eons Enthroned sowie Helion Prime in Erscheinung getreten war, geht die Reise seit November 2012 nun weiter.
Nun 2023, legen die Power Metal-Krieger GLORYHAMMER mit Stolz ihr viertes sehr ausgeklügeltes Album "Return to the Kingdom of Fife" vor.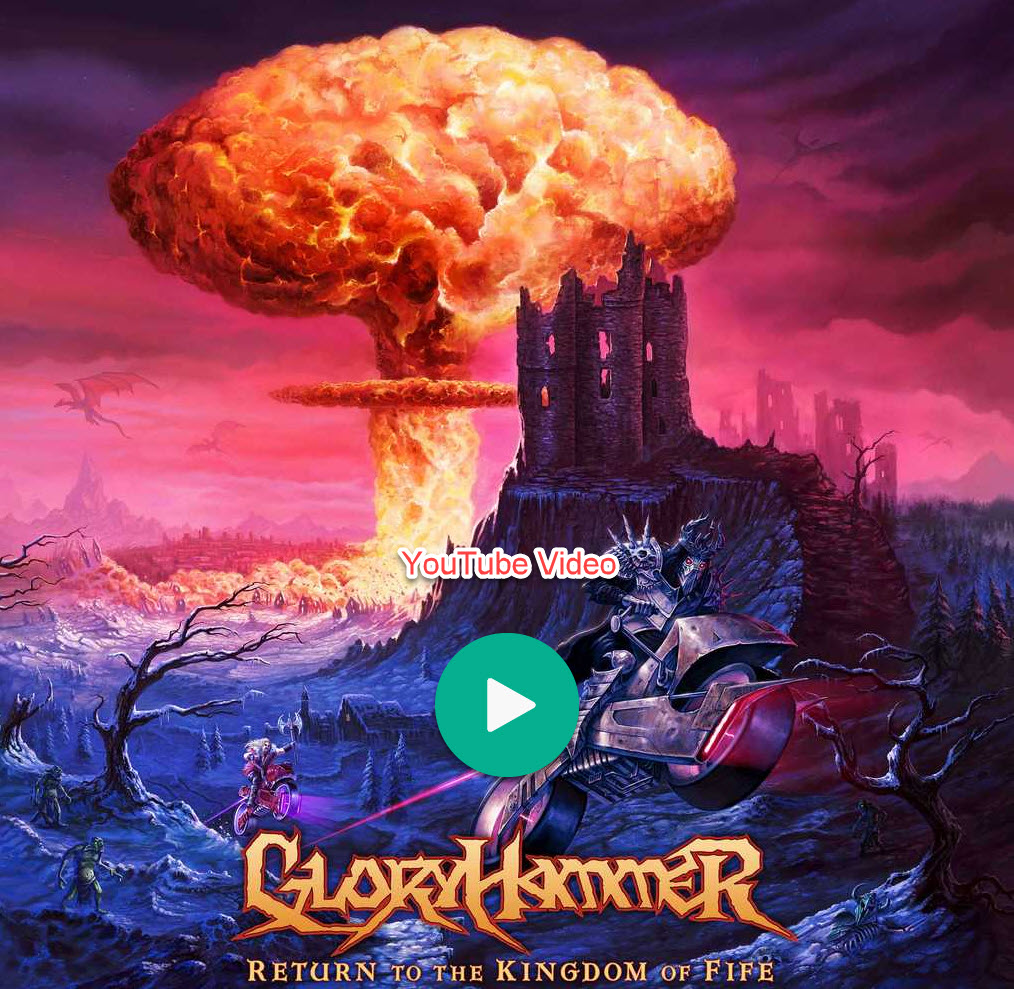 GLORYHAMMER – Wasteland Warrior Hoots Patrol (Official Video) | Napalm Records
Mit starken Melodien und schnellen und fetten Gitarrenriffs und neuer Stimme am Mikrofon gehen die Herren wieder musikalisch in einen nicht enden wollenden Kampf gegen die Mächte von Zargothrax.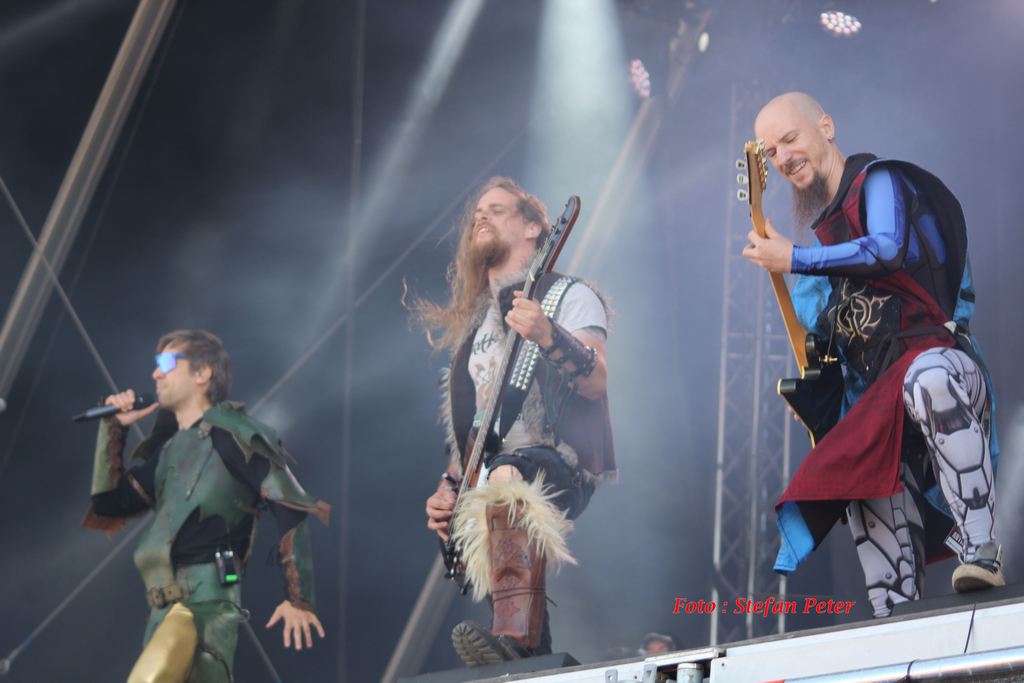 Dabei ziehen sie alle Register ihres Könnens, um die Hörer in ihre Fantasywelt zu entführen und legen dabei musikalisch auch die eigene Messlatte in Sachen Sound und Umsetzung der Songs hoch an, um qualitativ nicht nur an Bisheriges anzuschließen, sondern auch den ihrigen Weg in Richtung Zukunft weiter erfolgreich zu gehen.
So schaffen Sie es in ihren neuen Songs wieder ihre Anhängerschaft sowohl musikalisch ausgeklügelt und eingängig zu überraschen und entfesseln mit ihrem packenden Power Metal-Sound ihre eigene Superkraft, um auch das Böse aus dem Kingdom of Fife endgültig zu vertreiben.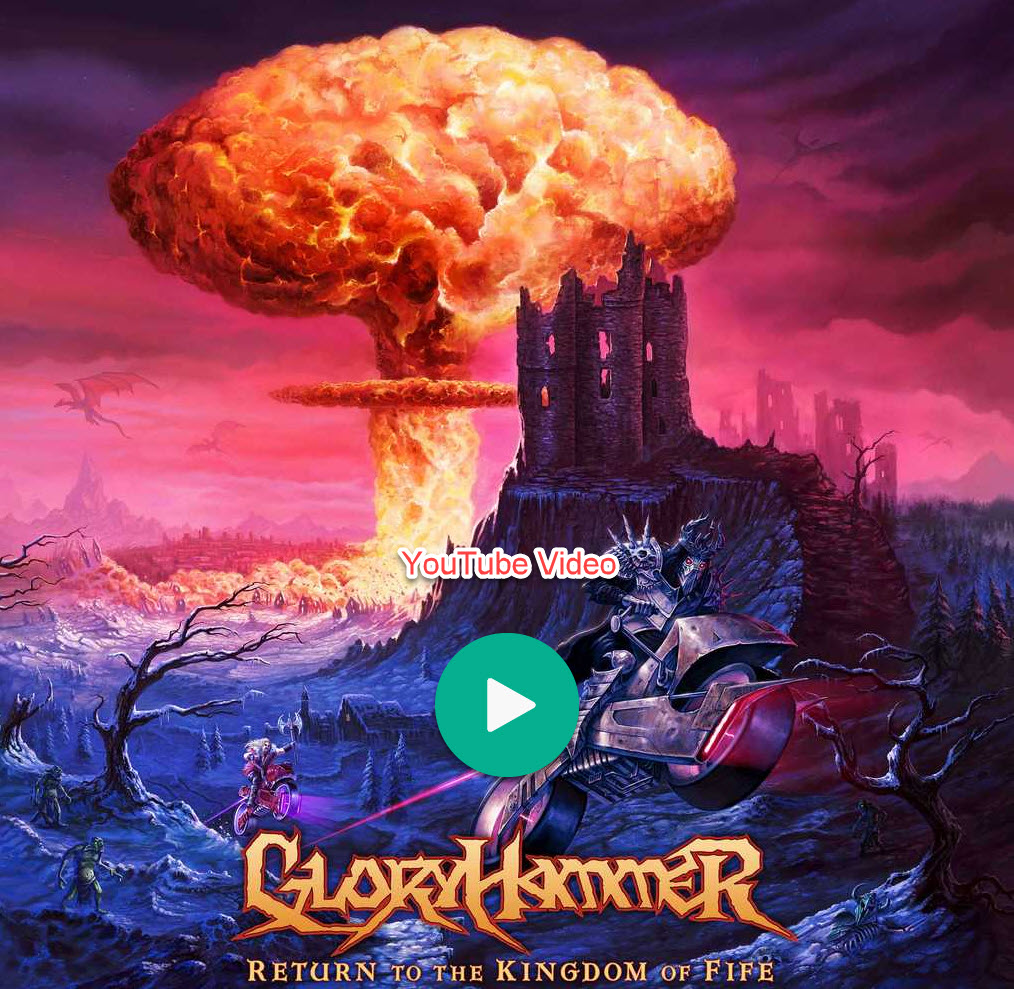 GLORYHAMMER – Holy Flaming Hammer Of Unholy Cosmic Frost (Official Video) | Napalm Records
Mit anderen Worten GLORYHAMMER is back, mit neuem Sänger, Ideen, coolem Sound und viiiiieeeel Fantasy.
 Stefan Peter
Cover:  Napalm Records
Band Foto: Credit: Fernando Bonenfant
Live Foto: Stefan Peter (Rockharz 2018)
GLORYHAMMER Live :
| | | |
| --- | --- | --- |
| Aug 13 2023 | Alcatraz Kortrijk | Belgium |
| Aug 15 2023 | Dornbirn Conrad Sohm | Austria |
| Aug 16 2023 | Burglengenfeld VAZ | Germany |
| Aug 17 2023 | Rock Castle Moravsky Kumlov | Czech Republic |
| Aug 18 2023 | Koblenz Festung Ehrenbreitstein | Germany |
| Aug 19 2023 | Dynamo Metalfest Eindhoven | Netherlands |
| Aug 20 2023 | Rock The Lakes Lake Morat | Switzerland |
| Sep 15 2023 | Full Metal Cruise Kiel | Baltic Sea |
| Nov 02 2023 | Adelaide Lion Arts Factory | Australia |
| Nov 03 2023 | Melbourne Max Watts | Australia |
| Nov 04 2023 | Sydney Crowbar | Australia |
| Nov 05 2023 | Canberra The Basement | Australia |
| Nov 07 2023 | Brisbane The Triffid | Australia |
| Jan 10 2024 | Stockholm Arenan Fryshuset | Sweden |
| Jan 11 2024 | Oslo Sentrum Scene | Norway |
| Jan 12 2024 | Roskilde Epic Fest | Denmark |
| Jan 13 2024 | Hamburg Edel Optics Arena | Germany |
| Jan 14 2024 | Tilburg O13 | Netherlands |
| Jan 16 2024 | Zurich Volkhaus | Switzerland |
| Jan 17 2024 | Milan Alcatraz | Italy |
| Jan 19 2024 | Munich TonHalle | Germany |
| Jan 20 2024 | Budapest Barba Negra Red Stage | Hungary |
| Jan 21 2024 | Zlin Sports Hall Datart | Czech Repubic |
| Jan 23 2024 | Vienna Gasometer | Austria |
| Jan 24 2024 | Krakow Studio | Poland |
| Jan 26 2024 | Leipzig Haus Auensee | Germany |
| Jan 27 2024 | Oberhausen Turbinenhalle | Germany |
| Jan 28 2024 | Schlacthof Wiesbaden | Germany |
| Jan 30 2024 | Paris Olympia | France |
| Feb 01 2024 | Brussels Ancienne Belgique | Belgium |
| Feb 02 2024 | Geiselwind Eventhalle | Germany |
| Feb 03 2024 | Stuttgart Wagenhallen | Germany |
| Feb 04 2024 | Saarbrücken Garage | Germany |
| Feb 06 2024 | London O2 Forum Kentish Town | United Kingdom |